Welcome to Our Parts Department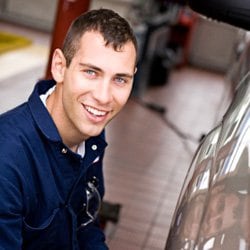 Gary Yeomans Ford

Lincoln - Connecting Daytona Beach, Palm Coast, Port Orange, Ormond Beach and DeLand with Ford Parts, Efficiently and Affordably

Quality vehicles require quality parts. So, if you like to make repairs to your car, using Ford parts on your Ford Focus, F-150, Escape, Fusion or SuperDuty is the way to go. That's because they were made from the manufacturer specifically with your specific model in mind, and our Ford service specialists depend on them to keep vehicles in tip-top shape, too. It all leads to a better performing, more efficient vehicle that will last you for many miles to come. You can't say that about no-brand parts out there.

To give your vehicle a boost with Ford parts, head to the request form on our website.